I love to see all three of my kiddiwinks playing together. It's not often, so when it happened yesterday, I ran inside to grab my camera!

It all started off quite well, until TanziPanzi ran off with the soccer beacons and created some rather bizare arm accessories!!
And boy did she taunt her brothers with a victory dance! Now I know why their playing together doesn't happen much!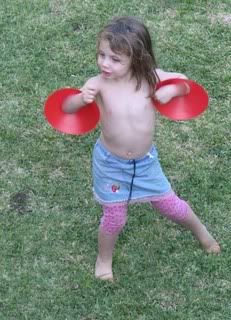 You've gotta love her though!
xx