Yesterday I took Tanzi with me to the Hair salon! Well ....... NEVER AGAIN....... What was I thinking!?!
My "Twinkle" (what she wants me to call her) spilt a glass of water over a hairdryer that was plugged in and on. She dropped one of the hair stylists ceramic hair irons.(Thank goodness it did not break as they are quite expensive!) She removed all the quartz chrystal from the pot plants and hid them in her bag! Every 10 minutes she visited the bathroom, washed her hands and plastered her face with cream! She swung on the swivel chairs like a maniac and took over the Hair Salon with her 'My Little Ponies.' And ..... one of the stylists had to stop her from picking the newly decorated wall-papered walls!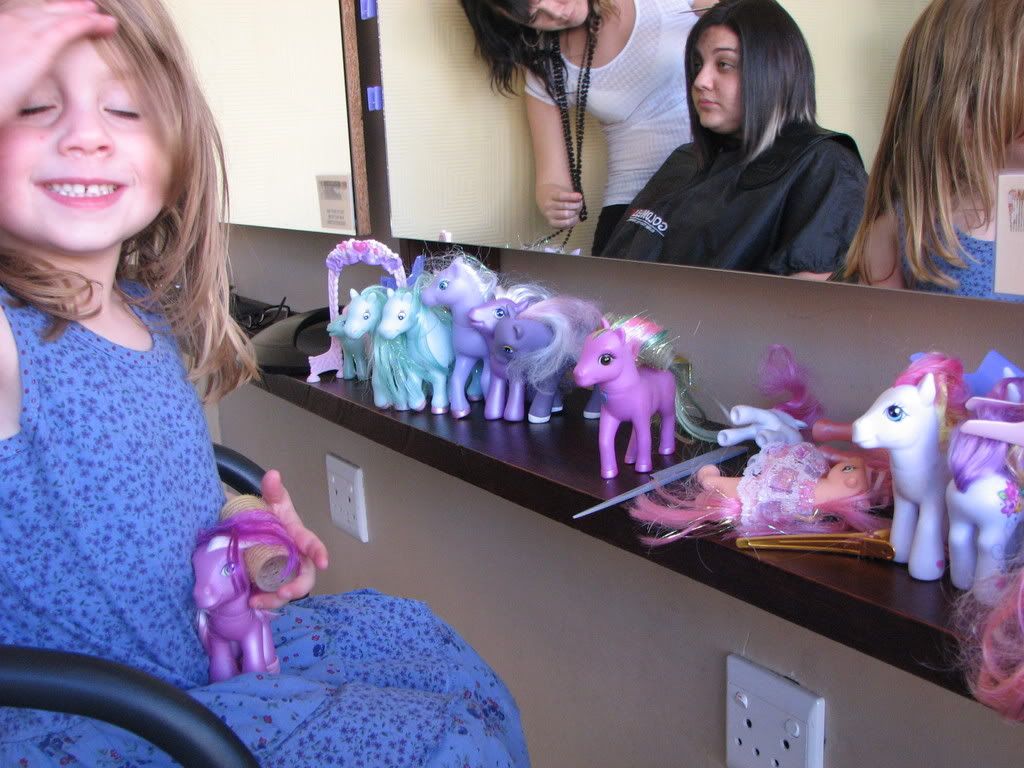 Bronwyn, my cousin's wife, is my hair stylist .......... and a flippin' good one too! "Yo Bron!"
xx