About a week ago I came across a wonderful blog owned by a very clever mom called
BlackEyedSue.
Her space on the blogasphere -
SHE DOES HAIR
-
is predominately dedicated to the creation of
beautiful hairstyles
for the girly-girl. She is SO creative and
I am so inspired!
Twinkle loves the finished look, but keeping her still during the process(30 -40 mins) has proved to be quite something!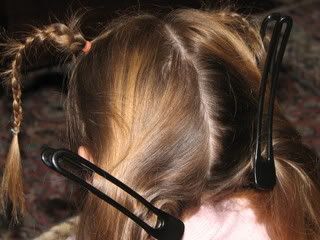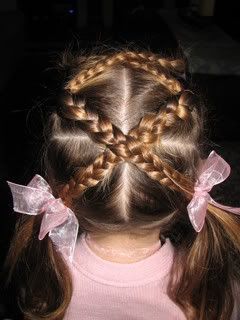 Oh my, the fluttering of the eye-lids makes for a SUCH a glamorous pic! (hehe) BUT.......she LOVES the pretty hairstyle, and is already asking what can I do next!?!