We enjoyed a very short, but wonderful stay in the Drakensberg this last weekend. It was a spur of the moment holiday so we had to be happy with what ever accomodation we could get! The 5 of us stayed together in a one room rondavel. Not ideal..... but fine for 2 nights/3days!
Cathedral Peak Hotel
is
the
best Drakensberg Hotel
I have ever been to! On our first morning we took a short walk to the river..... Tanzi complained her legs hurt after 5 minutes and begged to be carried by MrGee!!!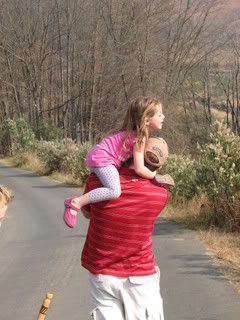 We arrived at the river and set up camp on a wonderfully flat rock.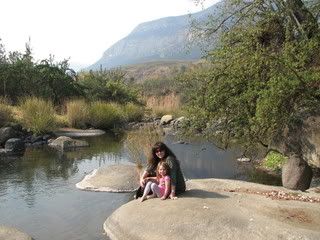 The boys enthusiacically began re-constructing the river's flow!
With Hubby's help WizzKid and CoolDude demolished and rebuilt dam walls!
Below: WizzKid and MrGee had a quick break for the paparazzi..........
And then we headed back to base camp.Bellow we have Tanzi....... jumping like a Springbok over the pools!
And Below:...... Catching our breath after the short hike.
Isn't this a gorgeous view?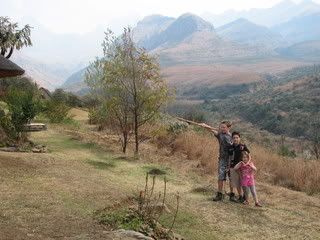 Well...... we certainly relaxed and pondered on what our feature might hold! We do love this country, but realise that we need to be wise and plan our next move very carefully!
*Sigh*