The next school year starts on the 14Th Jan 2009. The boys break up at the beginning of Dec to enjoy a long
Summer holiday
. But guess what the kids and I have been doing this past week? We have been setting up the home school room! Yes I know it's a
l-o-n-g time
before we open the doors to
"Gibbons Funschool"
again, but we are all
SO
excited that we decided to get stuck in
now
.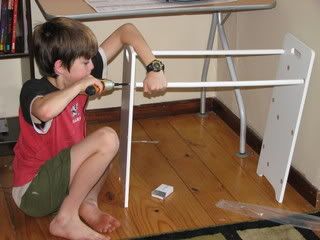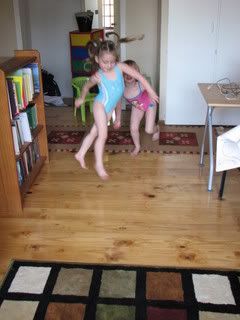 WizzKid's priorities
were to get his computor into his little corner and to make sure that the bug light was "Layed to rest!"
CoolDude was commisioned
to build Tanzi's stationery holder..... he managed it so well, even
without instructions
!!
And Tanzi........ well she didn't help a stitch, but she did provide some
great entertainment
!
I never thought the boys would beg us to return to home-ed. When I asked them why they wanted to be home schooled again their unanimous reply was
"The learning we do at homeschooling is way more exciting and interesting than that at normal school!"
Yahoo....... I can't wait to start learning again too!
xx