About a month ago I was inspired to make a mosaic mirror. I had no clue where it was going to go. I just chose colours that made me happy and ones that I enjoyed working with.
On completion, the mirror subsequently provoked a bathroom makeover. Now HOW could I say NO when I just love overhauling a room.
This revamp was slightly different as I decided not to spend much moola and use what I had lying around the house.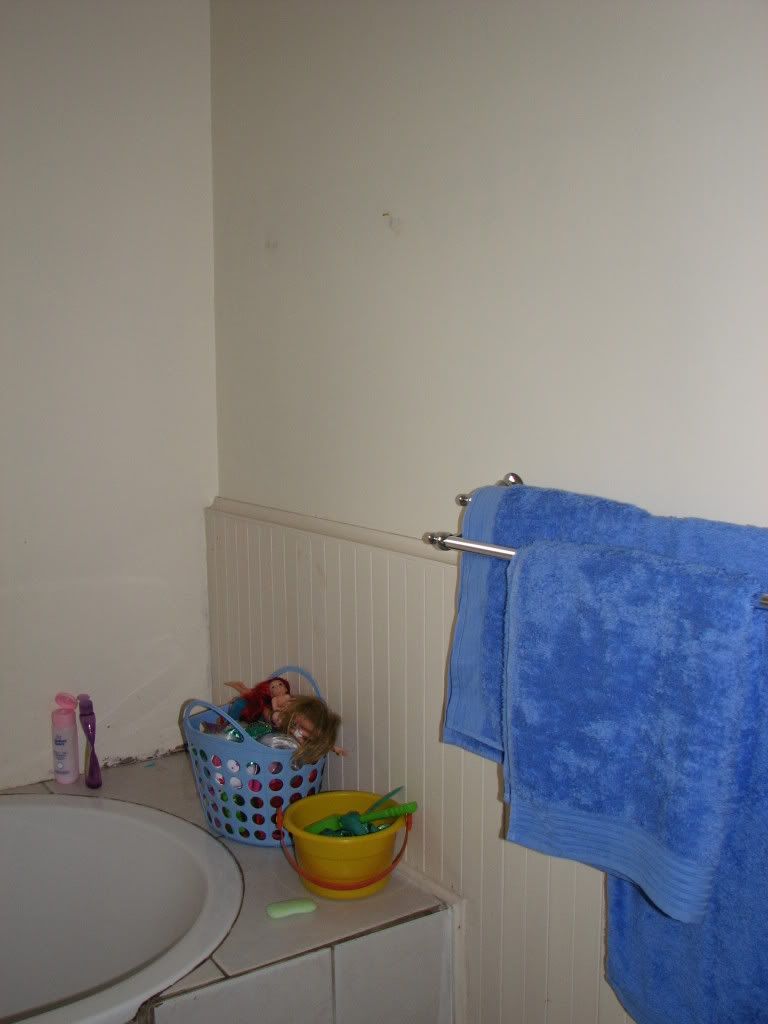 I was amazed at what I could create on a small budget! Okay, so I bought the wall and tile paint, towels and floor mat .......... but the rest was gathered from the home!