.......... and it feels good!
My other Mom and Dad are great! I get on so well with them. Things are very uncomplicated and relaxed........ we always have a wonderful time together!
Here are some pics from today.........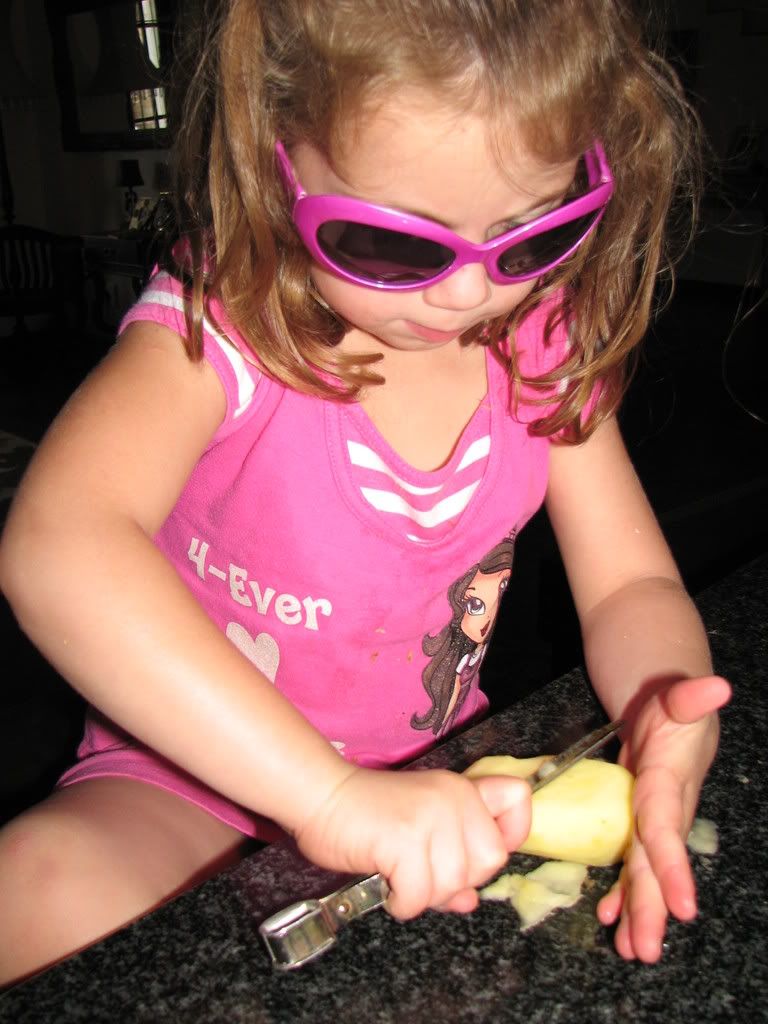 Tanzi peeled potatos.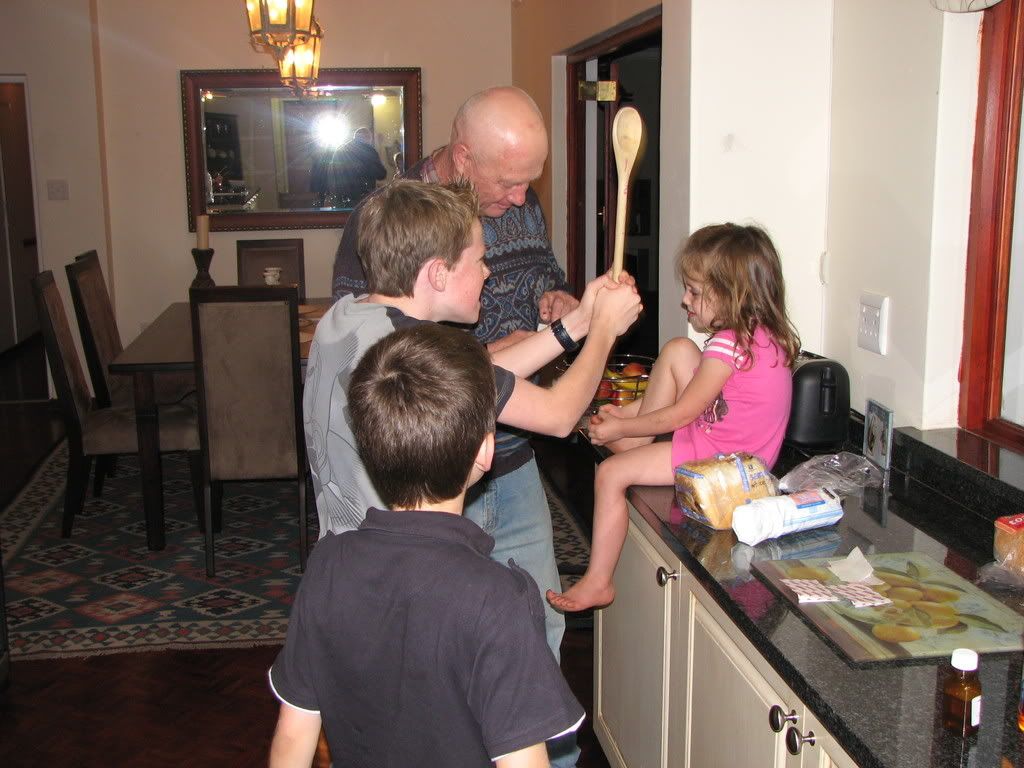 Grandpa helped with a bleeding toe, and WizzKid administered a local anesthetic!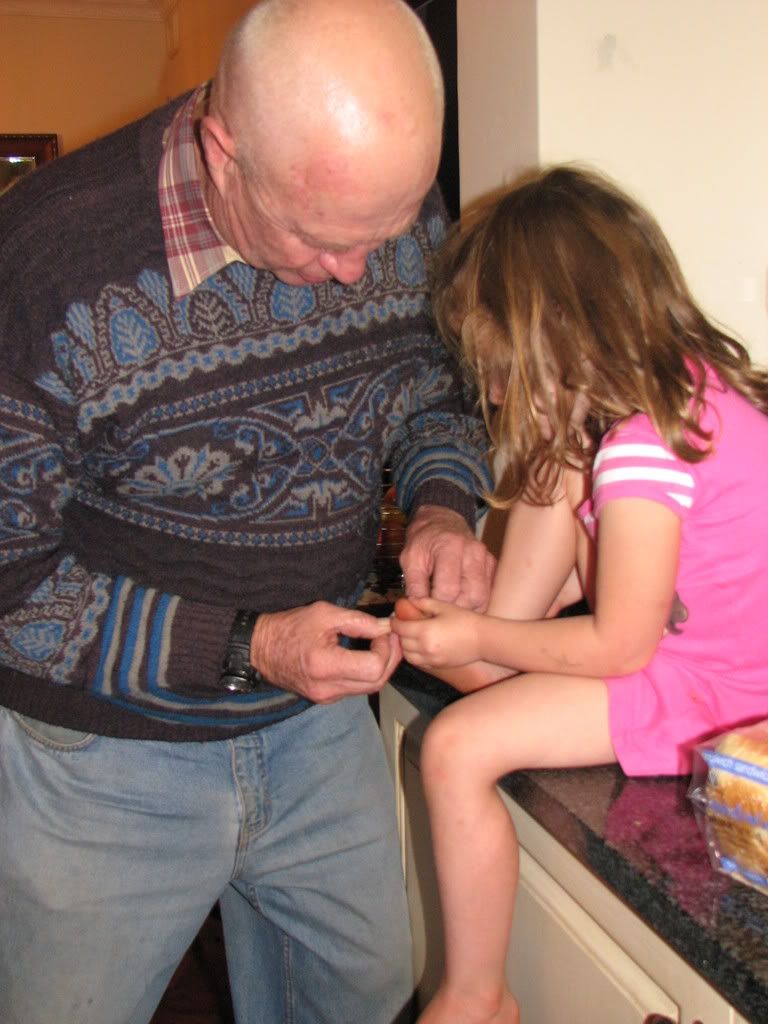 All Better!
Enjoying a cuddle with Granny Boom!
Granny and Grandpa had a workout! They are exremely fit......
So nice to see that she freaks out when other people brush her hair! Go Granny Go!
We are having a wonderful time together!
Luv Fee