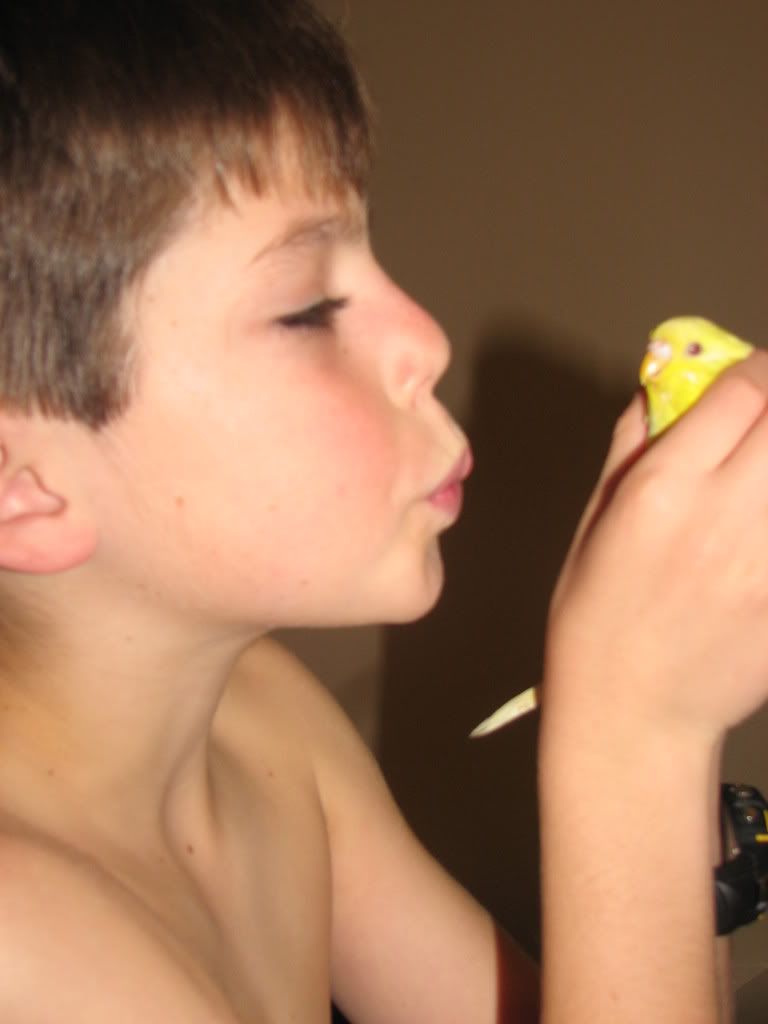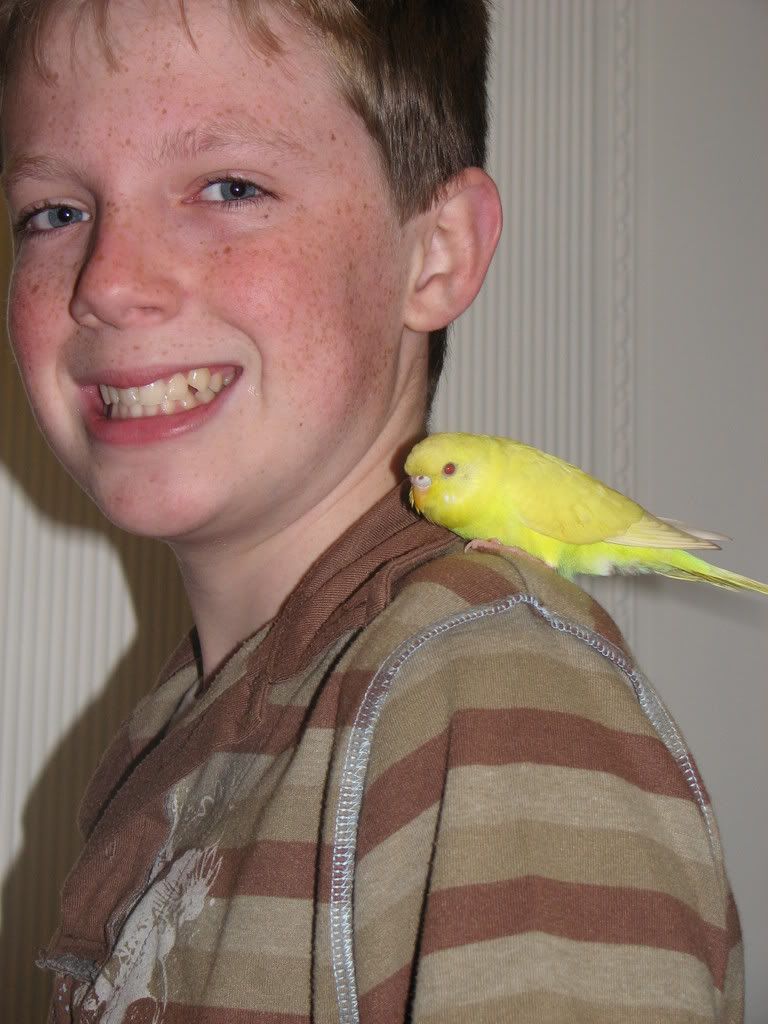 Larry arrived just over a week ago. MrGee named him after his sister's yellow budgie that met a terrible death at the paws of their dear kitty cat! Deja-vu?........... I hope not, as I have grown VERY attached to this lice ridden beaut! He was initially very scared of us, but now, he's desperate to snuggle with us! He has bonded with me beautifully and loves to sit on my shoulder, and nestle in my bushy hair!

The other day I was loving and stroking him and he did

this maneuver

...... he became SOOO still that I thought I had killed him! He was fine....... just in major relax mode! hehehe..... sjoe!

xx