WizzKid and his best friend..... Flash(he's an excellent runner!) joined forces for their Entrepreneur Week. WizzKid was keen on doing pancakes and YummY Bags and Flash wanted to do Hot Chocolate and Iced Drinks. (The Hillcrest weather can be very unpredictable.) They started selling yesterday and made R188.00 ($24). Today they sold over 100 pancakes, 15 YummY Bags, and lots of Hot Choc. They made R320.00($40) .....!!! They have already covered all their costs and

can now look forward to a little profit

. Yahooo!
Here are pics of them planning, making and selling.......Their stall is called
"FooD GloriouS FooD".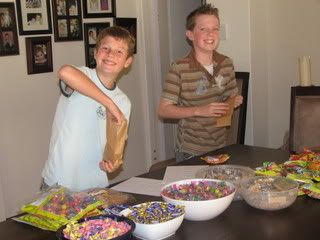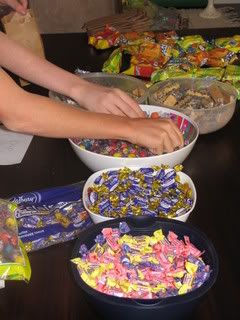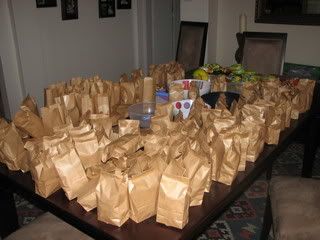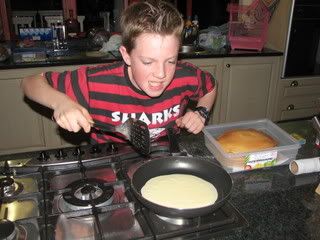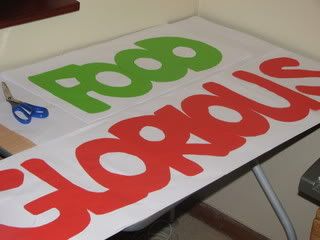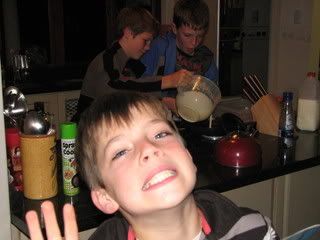 The last pic is of WizzKid and Flash setting up, with their first customers patiently waiting ............and drooling!

Being a white South African family(I'm not European..... my parents were born here too), we have to teach our kids(particulary our sons) very important entrepenueral skills. If they want to be able to remain and live happily in this beautiful country, they need to know how to survive financially.This school task will stand them in good stead. Besides that, they are having so much fun!


xx