We moved into our new home 6 months ago. It is an old manor house with a lot of large windows. With the ceilings being much higher than normal, we had to get the curtains aqnd blinds custom made. The delay of fabric into the country meant that we had to wait quite a while before we could stop feeling like
goldfish in a glass bowl!
But I think it was worth the wait.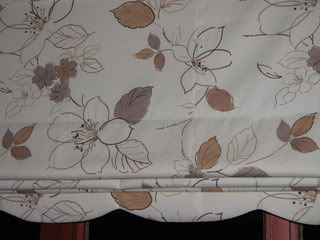 xx