Say hello to Sweet-Pea! MrGee and I took TanziPanzi to the pet shop .......... just for a look, and I fell in love with this Lesser Jardine parrot.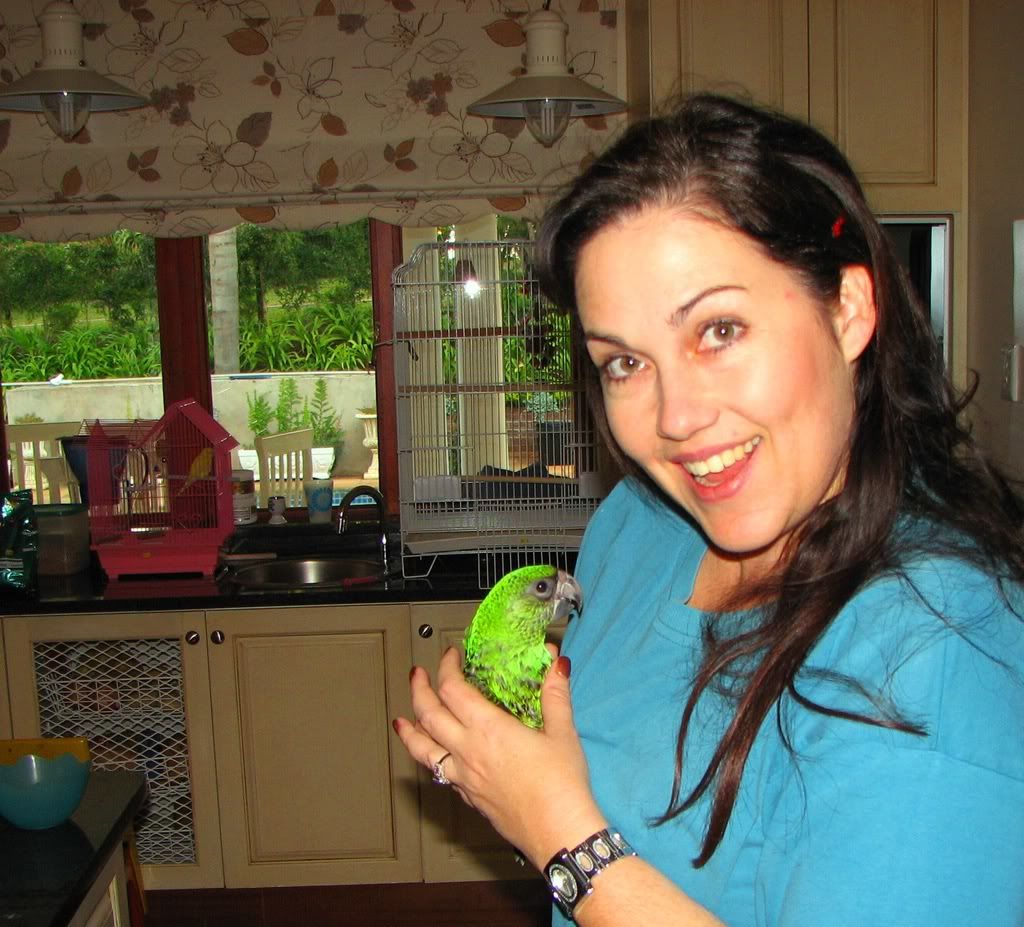 Sweet-Pea is nearly 4 months old. She has been hand reared and I still have to feed her with a syringe. Okay .... so we don't really now if Sweet-Pea is a girl or a boy........ she's a bit young to see. We would need to do DNA testing to find out that info.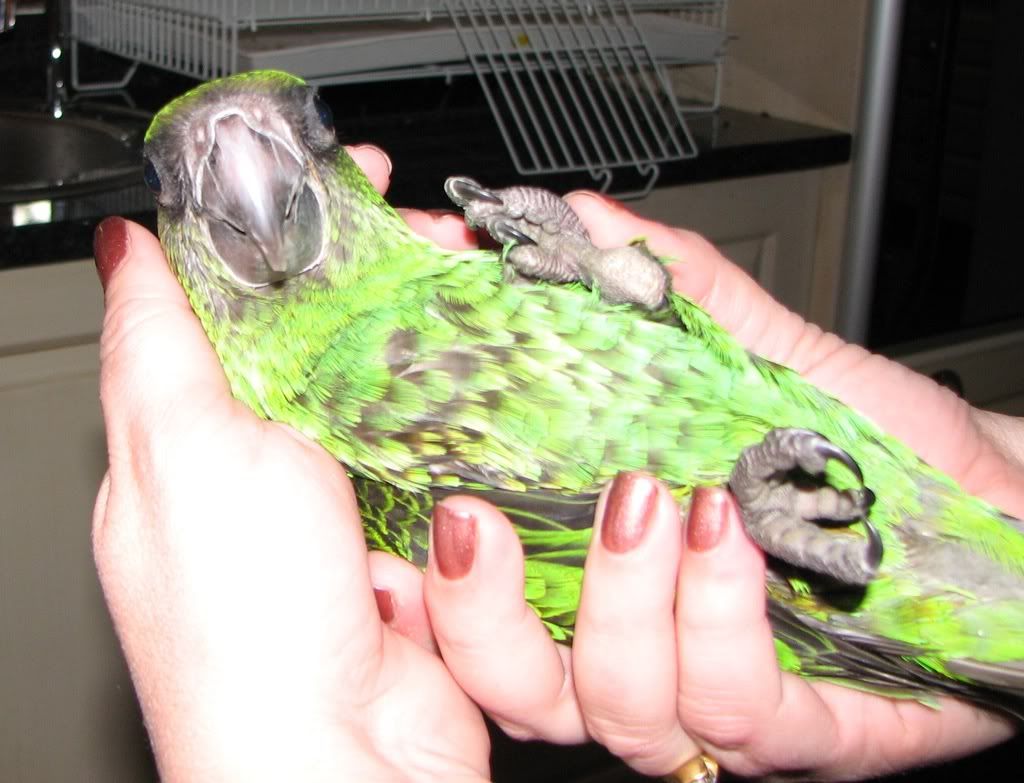 I told the kids if she turns out to be a he , we will call him Sweet-Pete!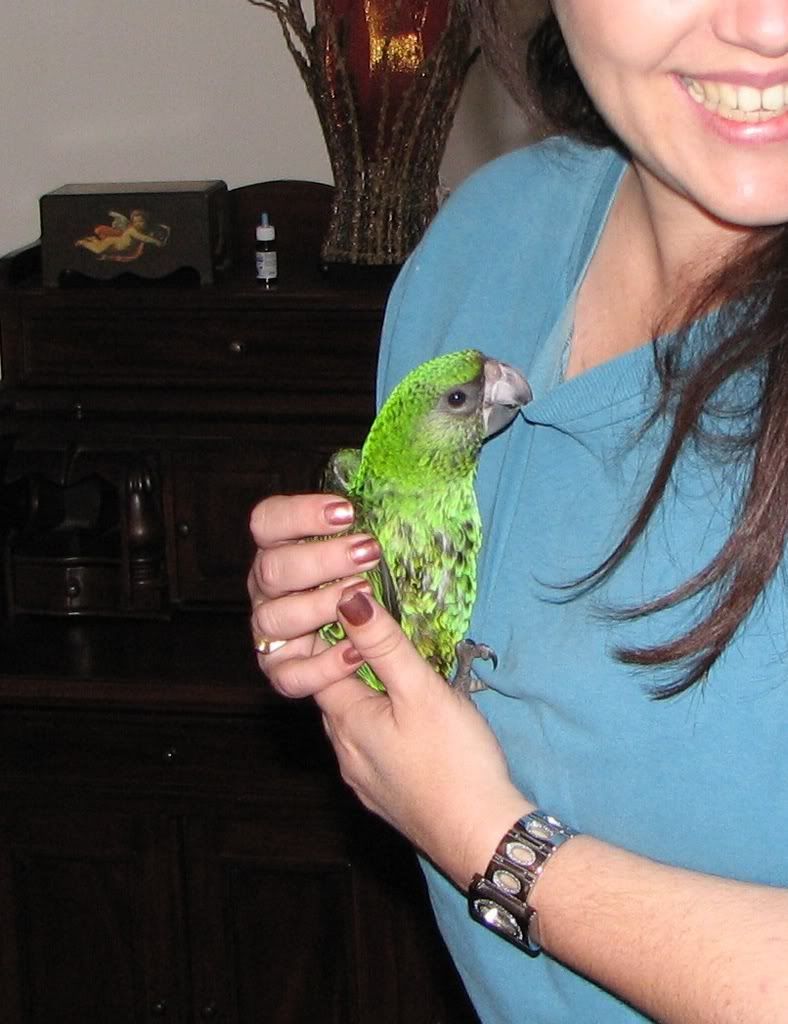 As you can see I have my "poop shirt" on ! Sweet-Pea has rather loose bowels at the moment!!! urghhhh. That is sure to calm down though!
I'd better go...... she's squawking for her food!
xx