This week I had the privilege of doing some home decor. MrGee gave me the go ahead........ so I grabbed the gauntlet with both hands!!!
Above: A section in the entrance hall. Still not complete...... but getting there!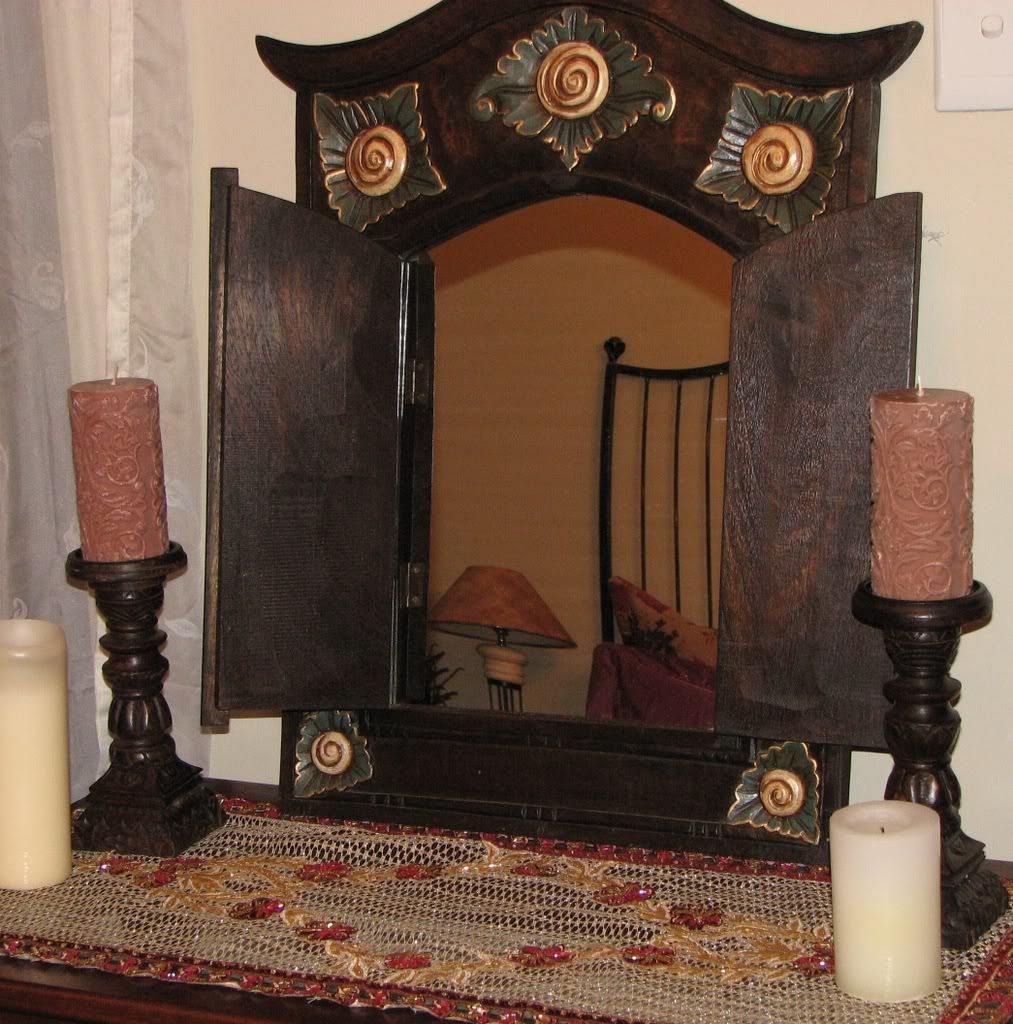 Above: In the main bedroom. I fell in love with this mirror. I still need to lift and mount it to the wall.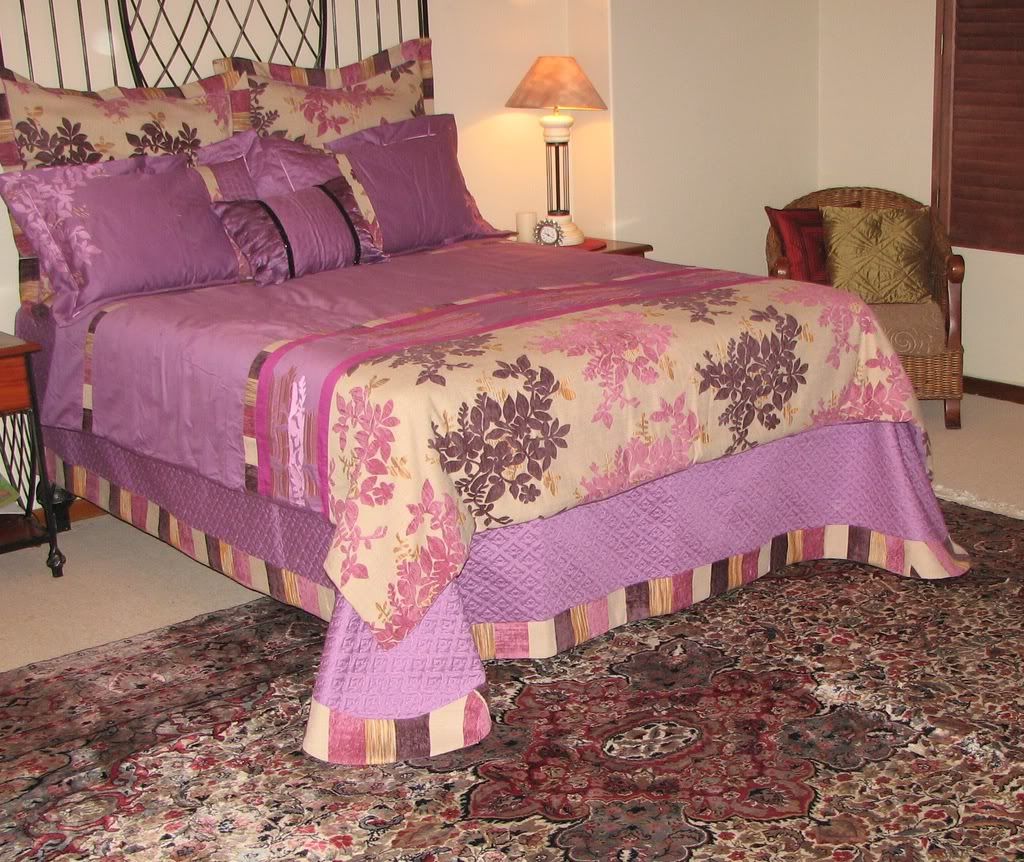 Above: I bought this bed linen from a Turkish shop. Yes..... it has alot of purple in it!!! My favourite colour! For the past 10 years we have done the "natural look " in our bedroom. I said to MrGee "PLEEZE let me add some colour!?" ........ and Voila ....
MrGee's in major shock!
xx