Okay so I realise that the latest craze in Africa may very well be old news in the whole scheme of things! Here is CoolDude with his water crystals or Squidgees as he likes to call them!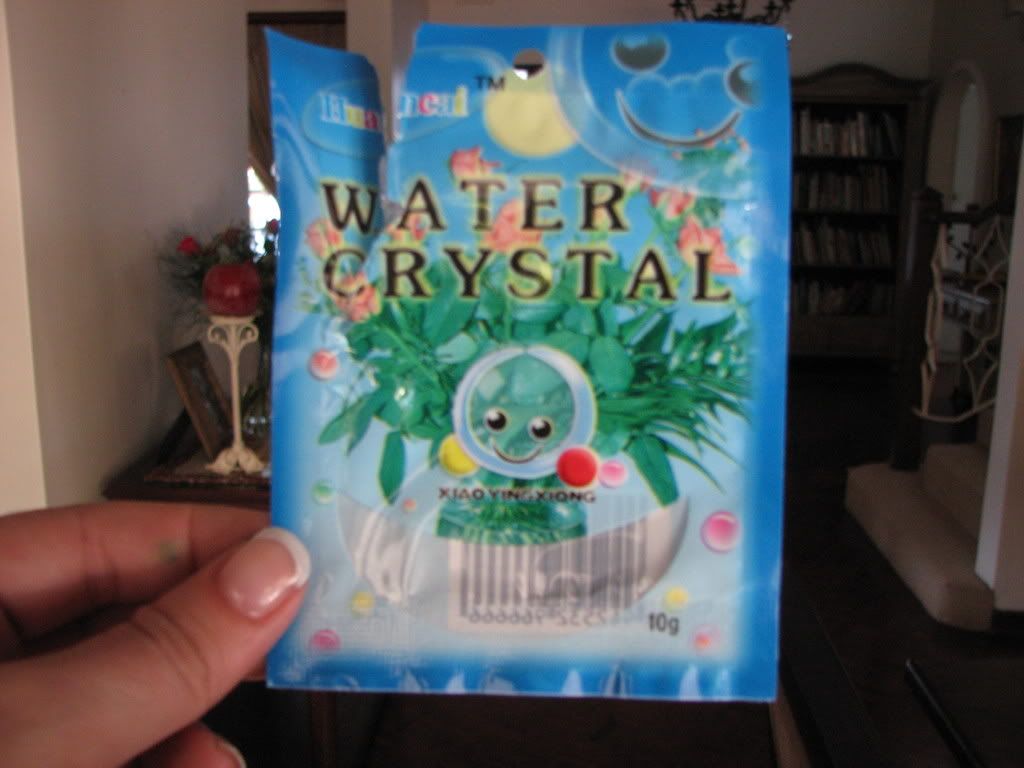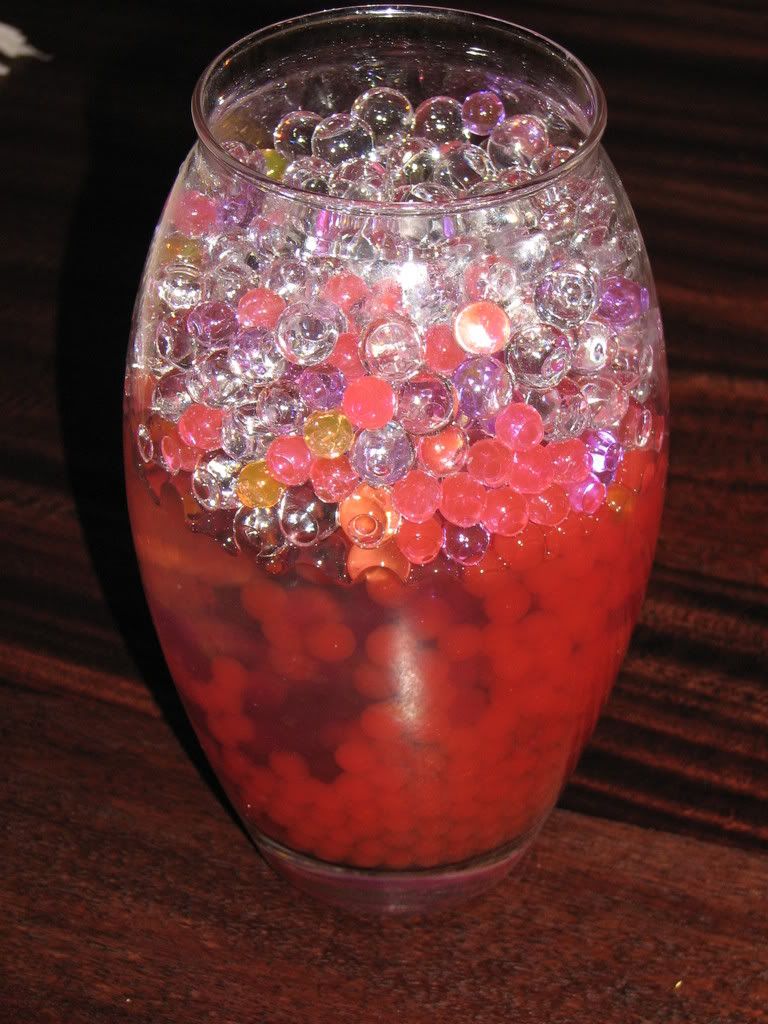 You put the tiny hard crystals in water, dye them any colour you like and feed them sugar. They expand and apparently multiply.......... although no one has witnessed this phenonomem yet. (?) It is said that each fully grown crystal gives birth to a thousand babies!(ya right)
As MrGee said at that rate they're sure to take over the world!!!!
xx