I am no domestic goddess..... particularly in the kitchen. I cook most nights, and try to make sure everyone gets a healthy balanced meal, but I have certain recipes that I stick to and hardly ever deviate from! Now MrGee is quite the opposite. He doesn't cook much but when he does ...... he creates this masterpiece that has us hovering and begging for dish-up time!
The other evening he arrived home with these ingredients .....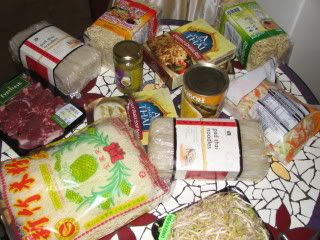 He searched for a recipe on the internet......


..... and with the help of a very enthusiastic side-kick.....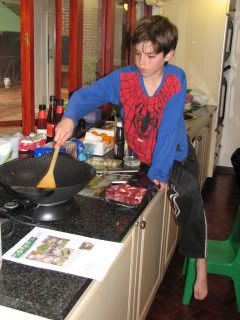 ...... MrGee filled the home with awesome smells of ginger and garlic!
They were both very pleased with the outcome!
He created a stunning Thai meal! I was so overcome that I forgot to take a pick of the final dish before it was devoured!